Last Updated: Sep. 14, 2023
Access our Integration Packages to access a series of integrations in a one-step process. Use this to extend your platform capabilities with packages and sources, without expending unnecessary time and resources.
Prerequisites
Verify you are signed into your cloud provider with your credentials.
Access an Integration Package
STEP 1. In your navigation pane, click Data Flow > Extensions. View the list of available integrations.
STEP 2. Select the integration of choice.
STEP 3. View application details in the App Overview. For more information, click Integration Details. You will also see a list of extension packages available for the integration of choice.
STEP 4. Click + NEW INTEGRATION.
STEP 5. Input the Integration Details.
STEP 6. Click NEXT.
STEP 7. View the instructions for your integration. Click CREATE.
STEP 8. You will be rerouted to the website for the integration. Verify that all of the auto pre-populated values are correct and click Create Stack.
STEP 9. Go back to the Coralogix application and click COMPLETE to close the module and go back to the integration page.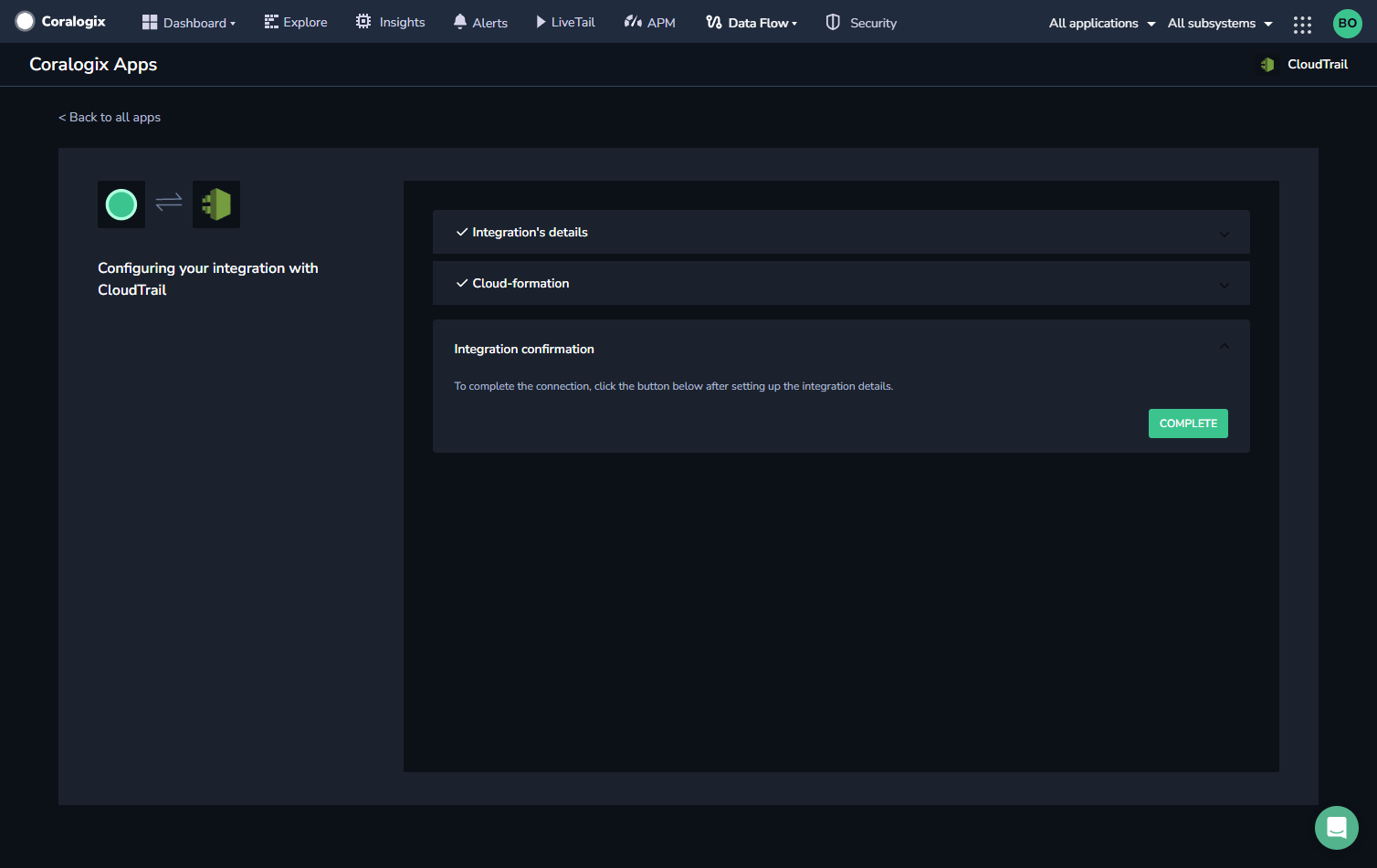 STEP 10. View your integration information.
STEP 11. Deploy the extension package of your choice to complement your integration needs.
STEP 12. Once the verification process is complete and you have deployed your extension package, view your logs in your Coralogix dashboard.
Additional Resources
Support
Need help?
Our world-class customer success team is available 24/7 to walk you through your setup and answer any questions that may come up.
Feel free to reach out to us via our in-app chat or by sending us an email at [email protected].